About Coultis Associates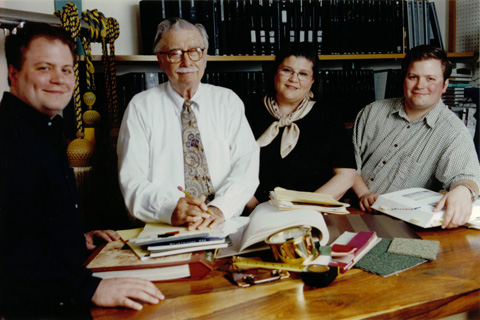 Coultis was founded in 1949 with the primary goal focused on the commercial and industrial markets. Early projects included the Coleman Company, Vickers Petroleum, Wichita University and Wesley Hospital.
In the lates 1950's and early 60's banks became a primary target. The different banking institutions with whom we were associated with in the Wichita area were 4th National Bank, 1st National Bank (now known as INTRUST Bank who we continue our ongoing association with) and Southwestern National Bank.
Other banks in the Kansas area include Carson Bank, Citizens National Bank, Lawrence National Bank, Home Bank & Trust, Union State Bank, Home State Bank and Farmer & Drovers Bank.
Banks in Oklahoma include Liberty National Bank in Oklahoma City and the Federal Reserve and F&M Bank in Tulsa.
Coultis has also designed Country Clubs throughout Kansas, Oklahoma, and Colorado.
In the 1970 - 80's we explored the commercial market with large grocery stores in Kansas, Oklahoma, and Massachusetts. We also included jewelry stores, car agencies, and large corporations such as Kerr McGee in Oklahoma City and Reading & Bates in Tulsa. We also were called upon to do the interiors of private airplanes and yachts.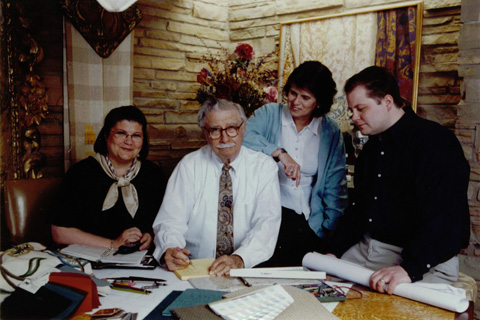 In the 1900 - 2000's we have had the privilege of working with several Ambassadors. We had the pleasure of designing the Embassies in Rome, Rabot, and Ireland.
We also have another company,
edgar
, which manages the residential side of the market and showcases fine antiques, reproductions, and art.
We maintain two decorators, one architect and a support staff.
Coultis Associates looks forward to making your project a reality,
contact us
today!